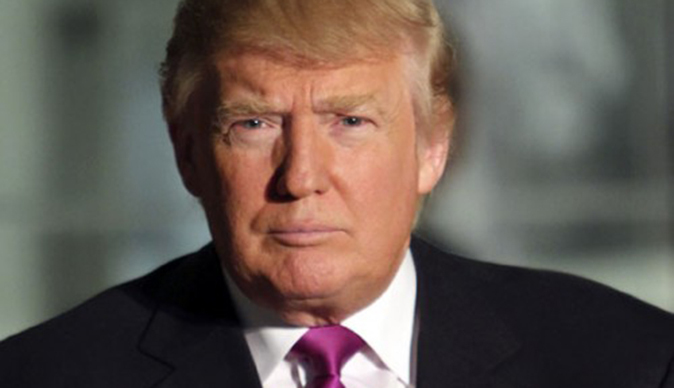 RemoveSlander.com CEO Says Trump Election Could Mean More Mugshot Websites
Reputation Management Expert RemoveSlander.com says a Trump Election means Mugshot Websites are here to stay
On Wednesday following the epic election of Donald Trump RemoveSlander.com CEO released a statement regarding the Mugshot Industry, and the online publication of Public Records. In a statement CEO Tyronne Jacques said "Candidate Trump ran on a promise of less government regulations in every facet of industry, therefore the mugshot industry just like every other industry, could have free reign for the next 4 years."
Mugshot Websites like many consumer protection sites exist under the protection of the communication Decency Act of 1996 which basically say sites like mugshot website, cannot face lawsuits for publishing public records or content posted by a 3rd party. This bill passed into law not only provided the pathway for the internet to flourish, but also for unwanted websites like those that post mugshots from local sheriffs Departments to continue the practice.
With the Election of Donald Trump (his hands off industry regulation mandate) the CEO of RemoveSlander.com saysthat he doesn't see any adjustment to the Communications Decency Act even with a majority in Congress, and Republican President.
The Mugshot Problem
Over the past 4 year years several states like Texas, Florida, and Georgia have passed state laws in an attempt to either eliminate or ban mugshot websites from charging fees for mugshot removal, and to some degree that has altered how the sites do business.  Since many of the laws have gone into effect, the mugshot websites have complied, but also have retaliated by providing no options to have a mugshot photos removed from their website.
RemoveSlander.com says that is where many of their clients find themselves permanently trapped on mugshot websites like Whopostedbail.org, for arrests that were either dismissed or expunged. Spokesperson for RemoveSlander.com went on to say that the mugshot websites are no obligated to remove a public record for free – because the actual arrest took place – regardless of the outcome of the case.
"When a person is arrested they're subjected to a booking process that includes finger printing, and taking a mugshot photo. Regardless of the outcome of that case – a mugshot website like WhoPostedBail.org has the right to publish that mugshot photo under the protection of Transparency Laws. President Elect Trump has said on many occasions that it is not the role of Government to interfere with industry – and unfortunately the mugshot publication business has become a full fledge industry."
The Solution To Mugshot Industry
Spokesperson for RemoveSlander.com went on to say that the core of the problem in States like Florida and Texas is the mass online publication of mugshot photos and how easily those booking photos can appear in search engines like Google Yahoo and Bing. Several of those sights have agreed to remove the photos for clients of RemoveSlander.com at no charge, but larger more costly mugshot websites like Mugshot.com still require a removal fee. 
RemoveSlander.com 3 Ways To Remove A Mushot For Free!
Listed below are three possible ways arrested individuals can get their mugshots removed for free or prevent their mugshot photos from appearing in Google.
1. Contact the arresting Sheriff Department and ask them to block your mugshot on their website from 'Public View' for safety reasons. Many of the mughot websites like Arrests.org has an active policy of publishing the arrested person's home address, and in some cases the Google street view of their home.
2. Email the mugshot website directly and ask them for a courtesy mugshot removal for professional or personal reasons. With State Laws preventing payment for mugshot removal, there is no longer the financial incentive to keep the mugshot photos on their servers other than low profit ad impressions. If approached correctly  a few of the website owners will honor those requests – but if the person threatens to sue mugshot website then forget about the photo coming down.
3. Perhaps the best way says RemoveSlander.com to remove a mugshot from a site like WhoPostedBail.org is to have the arrest the resulted in the mugshot photo expunged. Expungements act as a Court Order, and remains the best weapon for a company like RemoveSlander.com if the mugshot websites still refuses to delete the photo. Not only does expungement of record help with the existing mugshot problems but can also help in preventing future mugshot websites from republishing the same booking photos and details of that arrest.
"The mugshot business is here to stay" spokesperson for removeslander.com went on to say "but if you're diligent and urgently address the problem, there is hope at the end of the mugshot website nightmare."
About Mugshot Websites
According to RemoveSlander.com, they received their first request for mugshot removal service in 2010, since then they have witnessed hundreds mugshot websites come and go. A few of the sites that have remained active in publishing mugshots since 2011 are Mugshots.com, Arrest.org, Arrests.files.org, and WhoPostedBail.org. The only mugshot that still accepts payments directly on their website is Mugshots.com and according to RemoveSlander.com very few request for free mugshot removal are honored.
In 2013 The New York Times with the assistance of RemoveSlander.com published an investigative report on the Mugshot Website Industry – that was instrumental in several reforms within the industry – and caused Google to black list mugshot websites thus banning them from participation in their ad revenue platform Adsense. Despite losing a major revenue source like Google Adsense (which paid the website owners on a pay per ad clicked commission) the mugshot websites still managed to generate revenue from removal cost and other ad platforms.  
About RemoveSlander.com
Since 2010 RemoveSlander.com has helped clients remove everything from Cyber Bully Attacks to the publication of humiliation photos like Mugshot Websites. Based out of New Orleans Louisiana, all of RemoveSlander.com incoming phone calls are always answered by in house staff, and their clients information is never sold to 3rd party marketers. RemoveSlander.com retainer costs are flat rate and backed with a money bank guarantee, therefore there is zero incentive to resale their clients information.
If you are someone you know has information on a mugshot  and has questions on how to remove mugshots from Google simply visit RemoveSlander.com
There is no offer to sell, no solicitation of an offer to buy, and no recommendation of any security or any other product or service in this article. Moreover, nothing contained in this PR should be construed as a recommendation to buy, sell, or hold any investment or security, or to engage in any investment strategy or transaction. It is your responsibility to determine whether any investment, investment strategy, security, or related transaction is appropriate for you based on your investment objectives, financial circumstances, and risk tolerance. Consult your business advisor, attorney, or tax advisor regarding your specific business, legal, or tax situation.