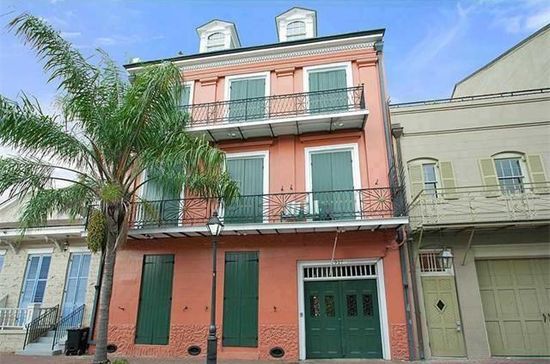 Stacie Ann Sport Photography Top Photos Of Vieux Carre
New Orleans photo studio Stacie Ann Sport Photography set to release Vieux Carre Review.
Local New Orleans Photography has just released a review of the Top photos of the New Orleans French Quarters, locally referred to as the Vieux Carre District. This latest review is designed to highlight some of the best photos that truly captured the essences of French Quarter Architecture and Historic Interior Designing. Lovers of everything New Orleans can expect weekly publishing of photos that capture the spirit of the French Quarters in photos, and videos.
A spokesperson for Stacie Ann Sport Photography said their review is a great way to share their international spotlight with many up and coming photographers – and also enhance the presentation of one of the most beautiful residential districts in the world.
"New Orleans is a virtual time capsule where visitors can travel back to the 1800's, simply by taking a walk down any street in the French Quarters. There is so much more to New Orleans than just Carnival – and this weekly publication is our way of capturing the day to day aspect of the Vieux Carre that makes it naturally New Orleans."
One such home that was highlighted is the residence located at 927 Toulouse St in the French Quarters. The Historic Madame X Mansion Features Seven Apartments, Five Car Parking & Courtyard. Updated in 2012, with Hardwood Flooring, and repainted 2nd & Third Floor Toulouse Street Balconies. Several photos of the homes capture the enormous effort that has gone into preserving this historic Mansion.
The Stacie Ann Sport Photography review of the Vieux Carre is schedule to launch on September 6, 2016
There is no offer to sell, no solicitation of an offer to buy, and no recommendation of any security or any other product or service in this article. Moreover, nothing contained in this PR should be construed as a recommendation to buy, sell, or hold any investment or security, or to engage in any investment strategy or transaction. It is your responsibility to determine whether any investment, investment strategy, security, or related transaction is appropriate for you based on your investment objectives, financial circumstances, and risk tolerance. Consult your business advisor, attorney, or tax advisor regarding your specific business, legal, or tax situation.